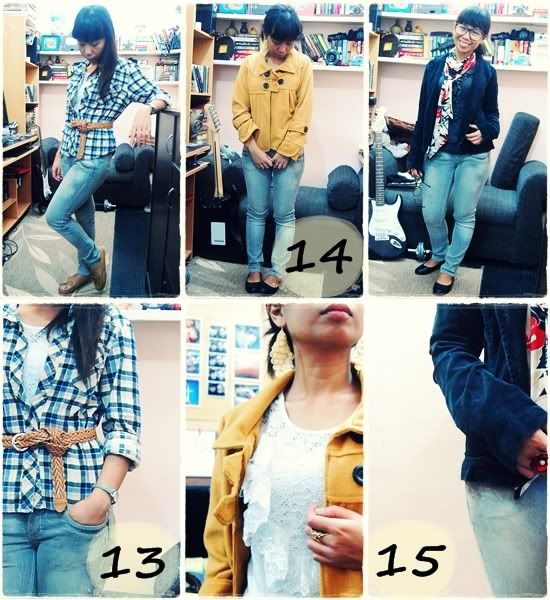 I would like to thank Meriam of
Bored and Crafty
for the stylish blog award. I actually got this award for the second time already. I would not elaborate much about what this award is or what the awardee should do. I'd rather say my deepest thank to Meriam for passing this award and talk about how much I adore her DIY skills!
On the first photo you can see how patient and creative she is in making a miniature house that's so cozy and vitnage-y. I somewhat felt I wanted a house exactly like that. I wish I could have a skill liker hers, I know how to do crafts but not on the level she has. I super adore her to bits.
I am also loving how wearable, comfy and stylish her outfits are. These are the outfits which I think suits me best. I can always play dress-up but these kind of outfits truly are something a fasyon gal would wear if she wanted to simply stroll around.
Again, thanks to Meriam. I hope to meet you soon! I know you are far away but I am still keeping my fingers crossed that one day I'll ne able to meet you! And oh, please teach me how to make a miniature house like that on the photo above.
I already passed this award before on this
post
. But I would like to give this award to my dear friend,
Cheena
, whom I adore how stylish and chic her outfits are! I know you are too busy now to do this thing, but you need not to do much, just post this on your blog as a remembrance from me. Miss you friend!