THANK YOU SO MUCH TO MESTIZAY for passing this award to me!
let's proceed to the 7 random things about me:
1.I LOVE PINOY CLASSIC MOVIES!!!
have you seen INDAY BOTE? This is my favorite! I love old Pinoy films coz they are much more realistic and entertaining plus, I love to see how an old certain place in the Philippines looked like those times! haha! I always watched these kind of films in Cinema One! napanood ko na ata lahat! Name it I can tell the story to you!haha! Isama mo na din ang mga lumang SHAKE,RATTLE&ROLL movie, mas nakakatakot kesa sa mga bago.
2. I LOVE ANGELINA JOLIE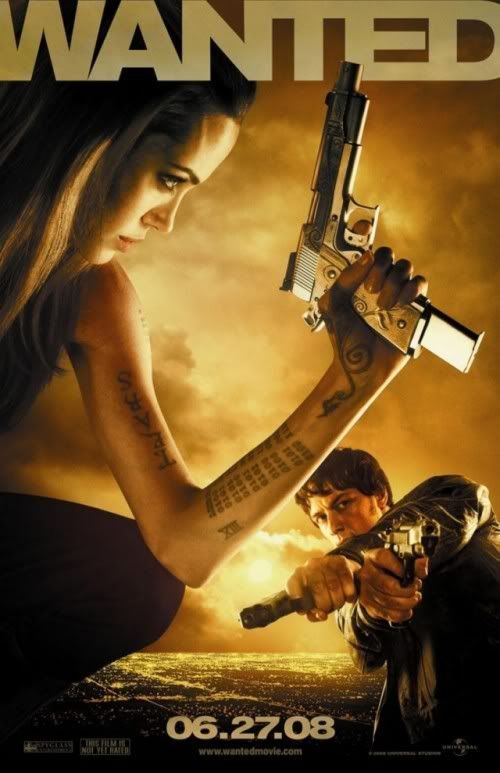 Sometimes I dream of doing her role! haha! Intense!
3. I LOVE TAPSILOG FOR BREAKFAST!
4. I HAVE ENOCHLOPHOBIA or fear of crowds or crowded place
Well what I meant with crowded, yung super sikip! At parang may stampede. Experienced it once with hubby while doing Christmas shopping in Divisoria last December 2009. I almost cried.
5. I WAS ONLY 19 WHEN I GOT PREGNANT WITH MARISE. I was able to go to school a week before I delivered and managed to graduate with awards and recognitions on the side, even though my morning sickness, my cravings, and my swollen feet made my school life difficult. But I survived! :)
6. I WAS ONCE A LOST KID inside SM north EDSA after going back to my bunny doll at French Baker in food court. I was successful finding my bunny, but I was shocked to see that my parents are not with me anymore! I was 3 then and I know how to talk to sales ladies and said to them nawawala po ako! haha!
7. I ALWAYS DREAMT OF HAVING A BIG HOUSE WITH GARDEN. How does it look like? Indescribable for now, I need a very good architect to interpret the design inside my mind! And of course I have to save first! haha!
*******
and now it's time to answer a few question...
FAVORITE COLOR Pink and Purple
FAVORITE SONG Breathe by Michelle Branch
FAVORITE DESSERT blueberry cheesecake
WHAT PISSES YOU OFF? Immaturity
WHEN YOU'RE UPSET I sigh and say ano ba yan
FAVORITE PET dogs we have one now her name is BUBBLES
BIGGEST FEAR to see someone I love die.
BEST FEATURE my body!haha I lavet!
EVERYDAY ATTITUDE POSITIVE and determined
PERFECTION is... just an idea, it does not exist. no such thing is perfect.
GUILTY PLEASURE Can't think of any, or is there? haha!
I HOPE YOU ENJOYED READING THIS POST!